Aveda Earth Month
Aveda has set aside a whole month to love, celebrate and raise funds to protect the earth and its people.
Since 1999, thanks to the passion of Aveda salons and our guests, we've raised more than $50 million to help support projects that protect clean water for people around the world.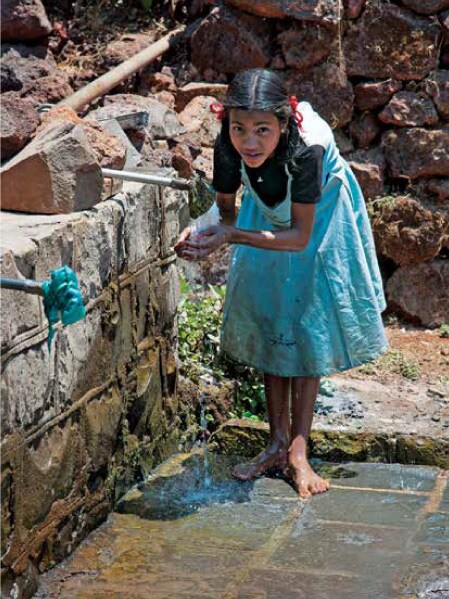 How can you help other people around the world have clean water?
Save time Save water
Cut just 3 minutes from your usual shower time, and you can save 22.7 litres of water. If you shower daily, you could save 8.290 litres of water a year!
Pick great plants
Choose native plants instead of traditional grass lawn because they don't require herbicides, pesticides and fertilisers that can pollute water.
Cut down on meat
Skip meat one day a week and save hundreds of litres of water! It takes 6,965 litres of water to produce just 0.5 kg of meat.
Fill up to cut down
Make sure your washing machine and dishwasher are filled to capacity before running them to cut energy and water use. You can save even more by air-drying your clothes on a clothesline.
Skip the bottles water
It takes three times as much water to make the bottle as it does to fill it! Carry a refillable water bottle instead.
As part of Earth Month in April, Aveda donates 100% of the purchase price ($18) of our signature limited-edition light the way candles to WaterAid Australia for water-related projects.